Yessssss, Thats what i call a challenge, Are you brave enough to take the challenge EZAM? Talking about bravery, you should show your bravery at a man's fort, not attacking him by words. I stopped by permatang pauh today evening, i sat down with my old school friends from permatang pauh. The only thing that i can say after discussing and sharing view about the by-election, Ezam and Umno can pack your bags and leave!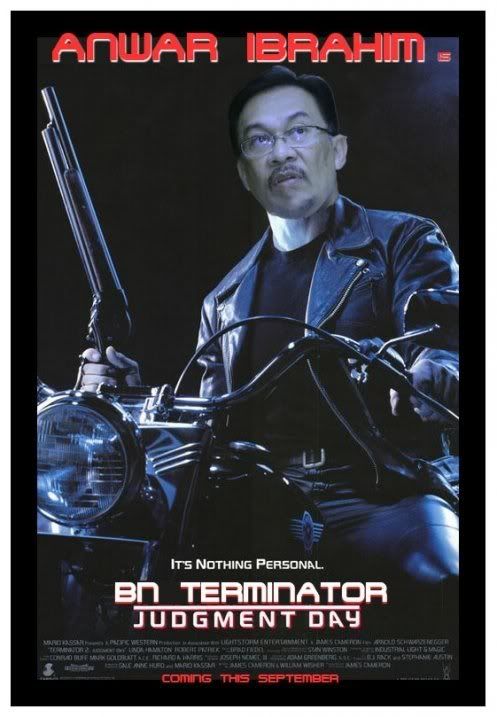 Malaysiakini on 31st July 2008 by Rahmah Ghazali :

"We in PKR are requesting Umno to let Ezam contest against Anwar in Permatang Pauh because this will bring a new wave in national politics," Khalid (below, centre) told reporters in Shah Alam during a meet-the-media session.

"If he (Ezam) is brave enough, this is the right time," he added.

Ezam, the former PKR youth chief who returned to Umno's fold on May 28, had previously piped up that he would be willing to contest against Anwar in any by-election adding that he would fight Anwar 'till the end'.

Prior to this, Anwar had set his eyes on the Kulim Bandar-Baru parliamentary seat but today decided on Permatang Pauh due to 'possible delays in the court decision' over an election petition for the Kedah seat.